Leading Travel and Tourism Retail: How Businesses Can Sustainably Capture New Profits in Shopping Tourism
Deepen your understanding of how to adapt to international travellers' different needs and backgrounds. Harness the burgeoning levels of tourism and learn everything you need to engage travellers with your business and spending money.
The modern traveller is complex, even more so in a post-pandemic world. International consumers are in search of memorable experiences that make them feel special and, ideally, share those experiences with others and bring those feelings home with them. While wanting to be more adventurous, they also want to make their trip safe and special while minimizing their impact on the environment.

Leading Travel and Tourism Retail is an invaluable guide for any professional involved in the world of retail, including consumer brands, retailers, hospitality, landlords, politicians, airports, transportation and technology groups.
"Leading Travel and Tourism" takes a deep look at this vital sector and is methodically researched in conjunction with ChangeGroup and Prosegur using a specially commissioned customer survey of 23,008 people, 500 shopper interviews, 1000 academic papers and article reviews, data from Oxford Economics, Harvard University, Insead and 40+ in depth exclusive interviews with high profile CEOs and politicians.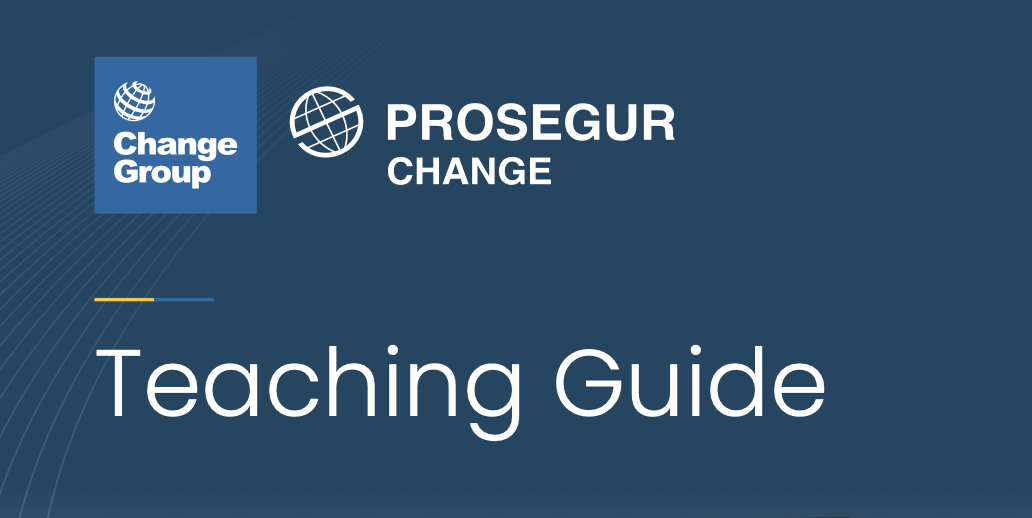 Download a Teaching Guide
This free Teaching Guide has been created to use alongside the book "Leading Travel & Tourism Retail" for airports, corporates and academic educators alike to assist in engaging and driving outstanding results.
Engaging and accessible, the book "Leading Travel & Tourism Retail" covers everything from assessing the competitive market situation to product adaptation, ESG, human talent management, accessing funding, political considerations, and the role of technology and data. It offers a unique glimpse behind the inner workings of some of the best-known brands in the world across airports, shopping malls, and city centre locations.
Delivering invaluable insight through fascinating interviews from high-profile leaders, including the President of LVMH Retail Asia, the CEO of Harrods, the President of CHANEL Perfumes & Cosmetics worldwide, this is a must-have book for those who want to drive profits.
Buy the Leading Travel and Tourism Retail -book
You can buy the book from all good book shops internationally and online on Amazon:
LIST OF INTERVIEWS:

Sir Tony Blair, former British Prime Minister, UK
Pierre-Hugues Schmit, Chief Commercial & Operations Officer at Vinci Airports Group, France
Ravi Thakran, Group Chairman of LVMH Asia, Singapore
Michael Ward, Managing Director of Harrods, UK
Jacques Stern, CEO of Global Blue, Switzerland
Vasiliki Petrou, CEO of Unilever Prestige, UK
Andrea d'Avack, President of the CHANEL Foundation, France
Pallak Seth, CEO of PDS Apparel Manufacturing, India
Louis de Bourgoing, International Chairman of WHSmith, UK
Jose-Antonio Lasanta, CEO of Prosegur Cash, Spain
Dan Cockerell, former Vice President of Disney's Magic Kingdom, USA
Tine Arentsen Willumsen, CEO of Above & Beyond Group, Founder of The Diversity Council, Denmark
Paul Samuels, Executive Vice President of AEG Entertainment Group, UK
Hugo Brady, Vice President of AEG Entertainment Group, UK
Malik Fernando, Director of Dilmah Tea, MJF Hotels and Holdings, Sri Lanka
Jonathan Chippindale, CEO of Holition Technologies, UK
Ben Zifkin, President of Hubba, Canada
Desirée Bollier, Chair and Chief Merchant of Value Retail, UK
Stewart Wingate, CEO of London Gatwick Airport, UK
Craig Robins, Founder and Owner of Miami Design District Development, USA
Taylor Safford, President and CEO of Pier 39, San Francisco, USA
Frances O'Grady, Secretary General of the Trades Union Congress, UK
Christine Comaford, business and leadership coach
Baroness Nicky Morgan former Secretary of State for Digital, Culture, Media, and Sport, UK
Professor Ian Woodward at INSEAD, Singapore
Professor Steve Jarding, Harvard University, USA
Lesley Batchelor OBE, Director General of The Institute for Export & International Trade, UK
Jason Holt, Chair of the Apprenticeship Ambassador Network, Chairman of Holts Group, UK
Julia Simpson, President & CEO, World Travel & Tourism Council
Vicki Stern, Managing Director at Barclays Investment Bank, UK
Tina Beattie, cofounder of ESG One former Global Head of Debt & Equity Research ABN AMRO Bank, The Netherlands
Andreas Keese, Director & General Manager Sacher Hotel, Austria
Richard Chamberlain, Managing Director, Royal Bank of Canada Capital Markets
Thierry Lebeaux, Secretary General of ESTA, Belgium
Frederik Schreve, Founder and Managing Director of Oktave, Switzerland
Dinesh Dhamija, Founder of ebookers.com, UK
James Berkley MD at Ellice Consulting Ltd and Operating Partner at Bosham Capital Advisors, UK
Stephen Bebis, former CEO of Brookstone USA and former CEO of Golftown, Canada
Massimiliano Alvisini, Western Union's Senior Vice President & General Manager, Europe and CIS
Nick Davis, Partner at Mishcon de Reya, UK
Endorsements:
Francois Bourienne, Chief Commercial Officer, Abu Dhabi Airports and former chair UK Travel Retail Forum (UKTRF)
"Leading Travel and Tourism Retail is a fantastic contribution to the industry from Sacha Zackariya. This is the first and unique book talking exhaustively about the various tourism sales channels whether high street, resorts, airports... Sacha not only shares his tremendous experience leading the Change Group in a very humble way but also invites various experts to share their views and experience through short interviews. Their reading generates a lot of thought provocating insights. The book is also full of very concrete and practical advices which will be of great support for any professional on the Travel and Tourism Retail industry who wants to further boost his/her sales or start a new venture."
Vincent Billiard, Managing Director, Hotel de Crillon, Paris, part of the Rosewood Hotels Group.
"Today's travelers, especially in the luxury and ultra-luxury market, have new expectations, Hotels have had to adapt and it is good to learn more about those new travel patterns. Today, more than ever, relationship hospitality is key to success. It is human connections, personalized and intuitive experiences that will help differentiate and create desire for travelers. Sacha Zackariya has written a very thought provoking and comprehensive book about new opportunities and tactics in international hospitality and travel, which is timely, especially now we are in a period that is seeing an unprecedented recovery in travel after a very troubled pandemic period."
Georg Muzicant, Managing Director, Collier Columbus, Vienna
In his book "Leading Travel and Tourism Retail", Sacha Zackariya dives into the most important trends of the past decades influencing both travel and its effect on retailing around the globe. The most successful of all operators in the field of luxury retailing have been able to grow their business much faster by having a deep understanding of these Mega Trends. Many of these brilliant minds behind their companies' successes, are featured in Sacha's brilliant analysis of the intertwined workings of two industries so essential for the global economy. A must read!
Helen Brocklebank, CEO, Walpole Luxury Foundation
"Leading Travel and Tourism Retail is a timely, thought-provoking and powerful book that is essential reading for everyone with a stake in the international visitor economy. Through well developed and clearly written examples of strategies and tactics, it goes deep into how both mature and emerging brands can make the most of new opportunities. Global disruption to international travel highlighted the vital and exceptional economic contribution of shopping tourism. Sacha Zackariya shows how the industry can come fighting back, inscribing its value to the global economy and deliver for customers and businesses alike. "
Watch an introduction video
Here you can watch an introduction of the book Leading Travel and Tourism Retail.